Message from the Head, Health Sciences Major
Health Sciences Making Contributions towards the Society of Tomorrow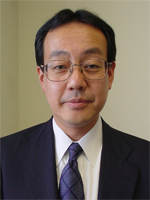 Vice-Dean, Graduate School of
Biomedical & Health Sciences
Head, Health Science Major, Graduate School of Biomedical & Health Sciences
Hiroshima University


Dr. Hitoshi Okamura
The Graduate School of Health Sciences at Hiroshima University was established in 2004 with the aim of fostering highly specialized medical personnel, educators, and researchers who will undertake roles in nursing, physical therapy, and occupational therapy. In addition, in June 2006, a pioneering nursing practice support center focusing on training nurses in groundbreaking practical nursing techniques was also established as an affiliated facility, and in February 2009, a pioneering rehabilitation practice support center was opened for the purpose of supporting relevant research projects. Further, we began offering a Health Sciences Major, Graduate School of Biomedical & Health Sciences in 2012 involving integrated coursework with the Graduate School of Biomedical Sciences, which centers on comprehensive education and research activities spanning a variety of related medical and healthcare fields. As a result, the program has seen the development of a number of outstanding individuals who are well-suited to tackling the diverse and diverse needs of society.
However, the various aspects of the environment faced by universities, such as the increasing diversity, complexity, and sophistication of societal issues, as well as the declining population of 18-year olds, and great changes are developing in a manner that society will demand healthcare and related education/research. From such as backdrop, Hiroshima University developed and announced its new long-term vision entitled the "SPLENDOR PLAN 2017" in April. This vision declares the University's aim to "establish a new peace science, 'an academic field focused on sustainable development' and to realize a free and peaceful global society that fosters diversity, and to also foster a university that will undertake its responsibilities as a world-class academic institution even after 100 years." Towards this future society, we will remain vigilant of the roles the health sciences can play as a field leading to sustainable development, as well as the challenges we must address to realize this goal, and we would like to nurture students or young researchers who will be active in the world and their local communities more than ever.
The fields encompassed by the health sciences, such as nursing, physical therapy, and occupational therapy, are extremely important for improving people's quality of life (QOL) and for extending healthy life expectancy, the importance of which with respect to the realization of a future society will only continue to increase. To meet the needs of such a society, we will further enhance our educational and research programs related to "team medicine/multidisciplinary collaboration," "internationalization/foreign language education," and "social contribution/industry-academia collaboration." We recognize that it is our mission to nurture the medical professionals of the future. We sincerely look forward to your entrance into the future and to your efforts with us that will blaze the path ahead in the health sciences.